Your New Life Starts Today.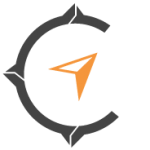 Compass Recovery helps you find your way out of addiction and back into life. 
Can you imagine living a life full of purpose that you have created?
At Compass Recovery our team of experts and specialists are able to provide each client with freedom from addiction and aid them in discovering their true purpose. We are located in Orange County, only minutes from the beach. Compass has the perfect setting for you or your loved one to get well.
Repair Your DNA
Inpatient treatment starts with detox. You need to detox your mind and body to get the most out of your DNA and your LIFE.  Your physical and mental fatigue and pain comes from drug use and the misuse of your body.  Come to Compass to start repairing your DNA.
Detoxification Treatment
Our expert staff is the best and most sought-after professionals in methadone addiction treatment. Compass Recovery prides itself in its exemplary care and the lengths we go to for our clients, especially while undergoing detoxification. If you are struggling with methadone addiction, you're not alone. Contact us today to see how we can help.
Passion and Purpose
Compass Recovery offers all levels of care.  Each one of our programs are individually tailored to meet the client's need. Our outpatient program is typically utilized by our clients who have completed the inpatient portion of our treatment program. However, Compass Recovery will offer support if you completed a residential treatment episode elsewhere.